Market HMO 6400 HSA – NE Ohio
| | |
| --- | --- |
| Plan Type: | HMO |
| Plan Tier: | Bronze |
| Medical Deductible - Individual: | $6,400 |
| Medical Deductible - Family: | $12,800 |
| Drug Deductible - Individual: | Included in Medical |
| Drug Deductible - Family: | Included in Medical |
| Out of Pocket Max - Individual: | $6,400 |
| Out of Pocket Max - Family: | $12,800 |
| Primary Care Visit: | No Charge after Deductible |
| Specialist Visit: | No Charge after Deductible |
| Emergency Room: | No Charge after Deductible |
| Hospital - Physician: | No Charge after Deductible |
| Hospital - Facility: | No Charge after Deductible |
| Link to Full SBC: | https://mybrokerlink.com/GetSbc?mmi=005006019000000000 |
| Plan Brochure: | |
| | |
| --- | --- |
| Child Dental: | No |
| Adult Dental | No |
Prescription Drug Pricing: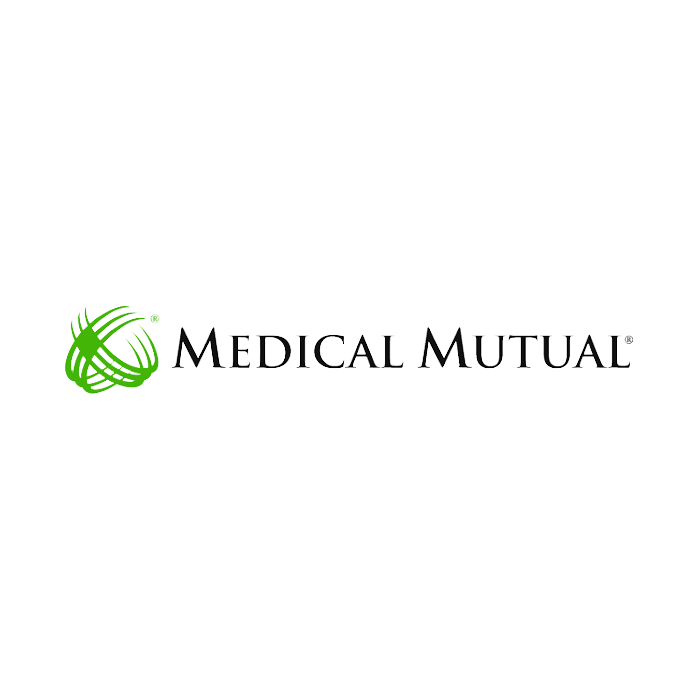 About The Carrier
As one of the country's oldest and most trusted insurance companies, Medical Mutual has a history of offering quality health insurance products at competitive prices.
Copay and high-deductible plan options are available for our Health Maintenance (HMO) products. We also offer a Young Adult Essential plan using our HMO network.
Copay Plans
If you want fixed costs for things like office visits, prescription drugs and more, a copay plan may be right for you. We offer gold, silver and bronze copay options. Please note: our gold plan is only available on the Health Insurance Marketplace at Healthcare.gov.
High-deductible Plans
High-deductible plans have lower monthly premiums and higher deductibles compared to Copay plans. Most of our high-deductible plans can be paired with a Health Savings Account (HSA), which gives you tax benefits and more control over your healthcare expenses. Medical Mutual offers silver and bronze high-deductible health plan options.
Young Adult Essentials Plan
If you're 29 or younger and looking for coverage that protects you from significant medical expenses, like a hospital stay, Medical Mutual's Young Adult Essentials plan may be a good choice. This plan is designed to protect you from very high medical costs with coverage that kicks in when you need a lot of care.
HMO Plans from Medical Mutual
Our HMO plans offer a network of trusted doctors and hospitals in your community but unlike most HMO plans, ours don't require you to choose a primary care provider (PCP).
Are You Eligible for One of Our HMO Plans?
Our HMO plans are offered in the following Ohio counties: Allen, Ashland, Ashtabula, Athens, Auglaize, Brown, Butler, Clermont, Champaign, Clark, Columbiana, Crawford, Cuyahoga, Darke, Defiance, Delaware, Erie, Fairfield, Franklin, Fulton, Geauga, Greene, Hamilton, Hancock, Hardin, Henry, Hocking, Huron, Knox, Lake, Licking, Lorain, Lucas, Mahoning, Marion, Medina, Mercer, Miami, Montgomery, Morrow, Ottawa, Pickaway, Portage, Preble, Putnam, Richland, Sandusky, Seneca, Stark, Summit, Trumbull, Union, Warren, Wayne and Wood.
Getting a quote is a convenient way to see which plans are available in your area.
What Providers Are Covered by the HMO Plan?
Medical Mutual has partnered with several health systems to offer you high-quality HMO plan options. You can search our Mercy, ProMedica, OhioHealth, NE Ohio, and Dayton networks to find covered providers:
Mercy Health System (available if you live in Allen, Auglaize, Brown, Butler, Clermont, Champaign, Clark, Columbiana, Defiance, Erie, Fulton, Hamilton, Hancock, Henry, Huron, Lorain, Lucas, Mahoning, Mercer, Ottawa, Putnam, Sandusky, Seneca, Trumbull and Wood County)
ProMedica (available if you live in Lucas or Wood County)
OhioHealth (available if you live in Athens, Crawford, Delaware, Fairfield, Franklin, Hardin, Hocking, Knox, Licking, Marion, Morrow, Pickaway, Richland and Union County)
NE Ohio HMO (available if you live in Ashland, Ashtabula, Cuyahoga, Geauga, Lake, Medina, Portage and Summit County)
Dayton HMO (available if you live in Darke, Greene, Miami, Montgomery, Preble and Warren County)
Countdown to Start of Open Enrollment
Don't Delay the Start of Your New Coverage